It's easy to shop at Mead Clark -
Just pull into the yard, gather all your items and pay once when you are all loaded up! Need delivery? Our trucks are ready to deliver to your home or jobsite. Just call in an order, we'll bring
Door and Window Department
Mead Clark's Window and Door Department provides both professionals and discerning homeowners with numerous value-added services. Our specialists offer the highest level of personalized customer assistance and are fully trained in blueprint take-offs and estimating. Plus, we're well versed in the needs of the do-it-yourselfer, and can help find the right solution for every need.
Whether you're a professional or a homeowner, we'll go out to your jobsite or home and provide valuable advice to you and your customers. We'll help measure rough openings and confirm installation procedures. Our years of experience can help you identify areas or items you may have overlooked, and we do everything possible to ensure correct product specifications and ordering accuracy.
The Showroom
With over 75 full-sized, working windows and doors, Mead Clark's Window and Door Showroom offers a unique opportunity to visualize the products installed. The showroom is meant to inspire and guide you in your selection of doors and windows in order to match your project's end result with your budget.
When you visit our Showroom you'll discover windows and doors in wood, aluminum, vinyl, wood clad and fiberglass. Our staff can help in choosing custom designs, shapes and sizes with decorative glass, in multiple wood species and finishes, and we're constantly updating our displays with the most innovative materials, designs and technologies available anywhere.
Plus, you'll find more than doors and windows. Shop Mead Clark for skylights, distinctive hardware, locksets, hinges, stair parts, trims, columns and shutters. We also have hundreds of catalogs with additional windows, doors and building products, all priced competitively to meet your needs.
We invite you and your customers to visit the showroom at Mead Clark Lumber. We are open and fully staffed Friday 7:00 am to 5:00 pm.!!
Download Marvin Windows and Doors Catalogs here:
Replacement Window Product Options
https://marvinliterature.com/wp-content/uploads/flipbook/30/mobile/index.html
Marvin Essential Product Catalog
Marvin Elevate Product Catalog
Marvin Modern Brochure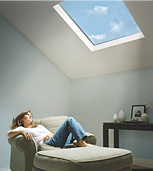 WINDOW & DOOR MANUFACTURE'S LINKS
©2020 Mead Clark Lumber Company. All Rights Reserved.